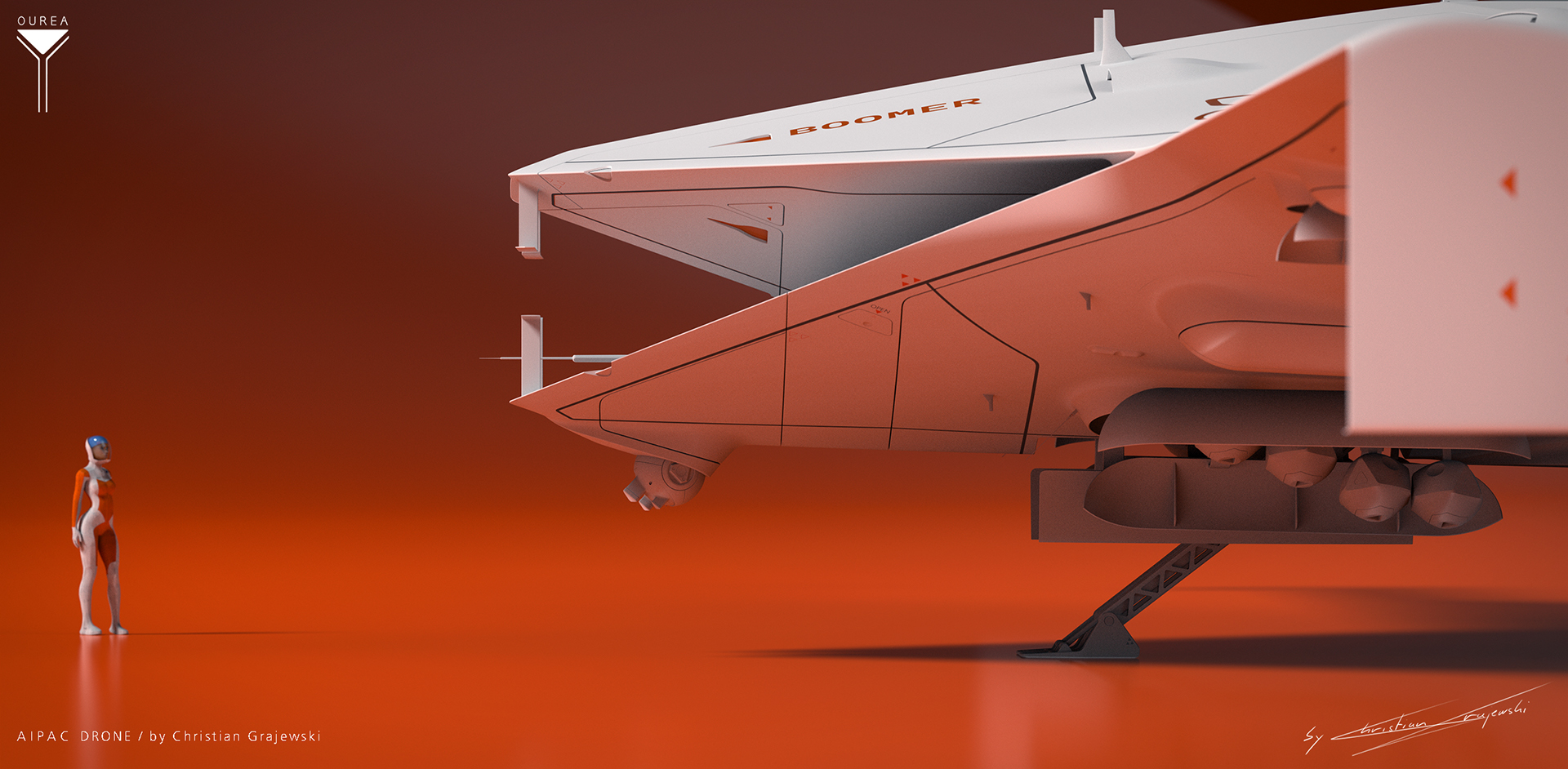 I do love simple grey shader renderings, it gives the viewer a perfect impression about the overall shape and volumes.
We write the year 2142, the human race has recovered from a worldwide pandemic and reached a technological threshold, where our vehicular design and propulsion technologies allowed us to travel easily within our own solar system…
90 percent of us are living together in Neopar old Europe…
AIPAC is a none human controlled machine, because every life is precious on future earth…
The AIPAC Drones ( Artificial Intelligence Protection and clearance Drone ) are controlled by mankinds most advanced AI,
called THEIA.
Those Drones are our last airbore war machines…
My overall design idea was to use just basic shapes and keep it as simple as possible , so a very young child could draw the Outline! And it has to be as quick, maneuverable and deadly like a Peregrine Falcon the fastest animal on our planet!
It is mostly inspired by a Wingsuit a Falcon and our drones today.